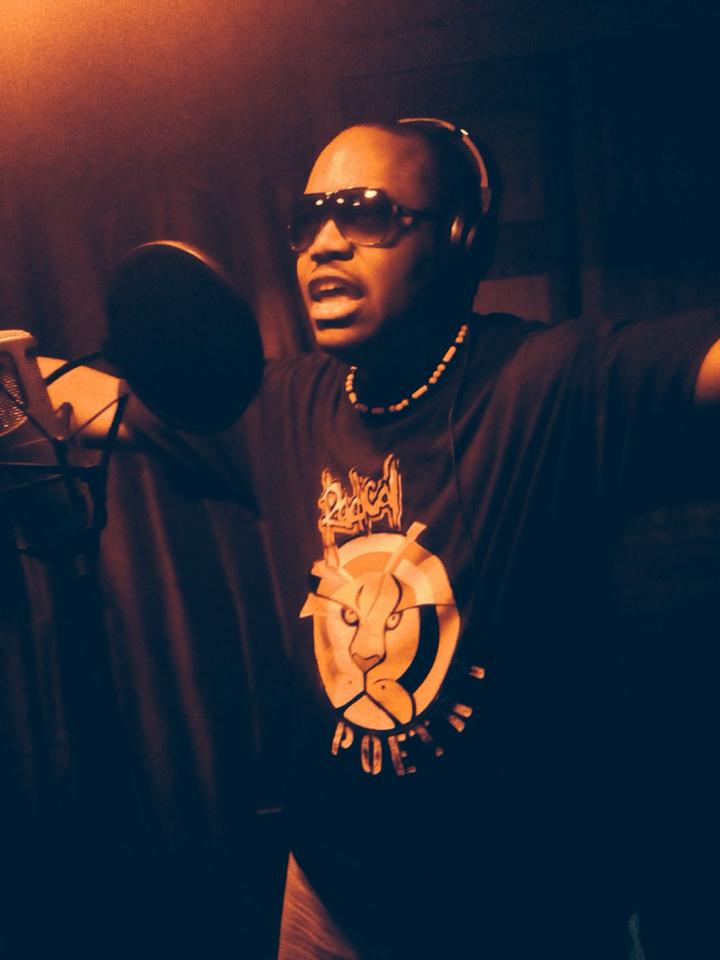 Nassau, Bahamas, 5 Sep 2021, ZEXPRWIRE,
1.Your name (real and artist name)

My real name is Ricardo Neeley & artist name is NRBARZ

2. Your date of birth
August ninth is the day and month of my birth I am a LEO born sometime in the 1900's when I look at myself the year is a mystery LOL!
3. Where you grew up (city, state, or town)
I was born and raised in the Commonwealth of The Bahamas in particular I am from the Island of New Providence where Nassau City is the current capital of the Bahamas Islands.
4. About your childhood – any major struggles
Growing up in a single parent home without the presence of a Dad can present its challenges but I am grateful to God for a strong woman in my Mom being both a Father when it came to discipline and a Mother when it came to nurturing a her son. I had to learn from an early age to do without yet at the same time appreciate what I have even more when I got older and was in a better position financially. Love and self-worth I was taught from childhood are intangibles that money and prestige can't buy but being afforded to be in an environment that encourage me to build upon a strong spiritual foundation I am forever thankful for my Mom in providing that for me in my growth to a man.
As a youth, I came from humble beginnings growing up in a single-parent home with my Mom from an early age. I always had a love for music growing up. My household was filled with music, and there was nothing like a Saturday or a holiday when Mom would play records on the home sound system from her collection, also cassette tapes and then later in the years, CD's and tuning in with Mom to her favourite radio shows during house cleaning or cooking. My weekends in childhood days consisted of enjoying a collage of music whether it be from the likes of Vanessa Bell Armstrong, Ray Goodman & Brown, Third World, Maxine Weldon, Anita Baker, The Winans, James Cleveland, Hillsong Worship and to some of our own local acts and Bahamian greats such as the T-Connection and Kenny & The Beach Boys just to name a few.
5. How you got into music 
As earlier mention a variety of music genre-wise was played in my home on any given Saturday from my living room ranging from oldies, country music, reggae, calypso, rake and scrape, pop, vintage R &B and both contemporary & older gospel or negro-spiritual theme music was the normal thing for me and I believe from that point the love and growing interest for music as a whole sparked from those moments growing up.
I was first introduced to hip-hop through programmers such as the likes of B.E.T. Rap City The Basement from the U.S.A. and MUCH Music urban show from Canada respectively. I became a fan first and then transcended into becoming an actual creator and contributor as an artist after hearing the likes of early Common, A Tribe Called Quest and Nas. The song in particular "Respiration" by Blackstar birthed a desire to write hooks, rhymes and free-verses even before I learnt to properly structure them into songs it's a work in progress.
6. What inspired you? 
Love, Life and Struggle inspires me as elements to speak on whether by sight and sound.
7. What inspires you (currently)
Good music with relatable concept it doesn't have to be complex it can be something quite simple or normal that one does in everyday life projecting a layer of themselves that is translated to one artistically telling theirs or even somebody else's story. In addition it doesn't necessarily have to come through the lyrics first but it could be drawn from the musical arrangement or the melody than can be a basis or that spark from which the whole song can be developed and when someone can connect to it as a Creative I take joy and motivation to do more.
8. Your typical creative process.
Just vibe to each track that I am presently working on listen to it repeatedly and then lyrically building on it finding a pocket cadence wise until my part is complete in the creative process.
9. Any major influence while growing up? Could be a musician dad, mum, or siblings…
I can only say Mom as I had asked her in conversations before but no family member to my knowledge I can refer to was involved in music in this capacity.
10. Where do you currently reside?
I am currently home base in the Bahamas.
11. Are you doing music full-time?
No not at this time.
12. How will you describe your kind of music? 
Insightful poetics over composed beats I reflect back, though, in the days when I first got into recording what I was writing, I had a particular sound in mind.  I am still a big fan of that East Coast 90's hip-hop boom-bap sound but the more I got to record songs to tracks my appreciation just for the music on the whole genre wise where so many in a variety of elements whether that Island or that Inner City vibe or smooth and chill could all blend within the sonic textures within my body of work under my former monikers from Barz Noble to Noble Barz which will still be available to checkout on various digital platforms but under the new moniker NRBARZ I also have great respect for jazz so that soulful type arrangements in production in the music you can hear that particularly on the Soul Chapters of A Poetic album my readers can check out and listen to on available digital platforms at the Buy Music section on the NRBARZ webpage that is still in transition to reflect the new moniker NRBARZ.
13. Any message you want to pass on? 
Yes, indeed if it is something that I might of rhyme or say over a track that could ignite a spark in a listener to do better and rise above despite what might be trying to hold them down then my continual mission as a lyrical creative is accomplished.
 You can connect & checkout NRBARZ at the following platforms:
Beacon: https://beacons.ai/nrbarz
Instagram: https://www.instagram.com/nrbarzmusic/
Twitter: https://twitter.com/nr_barz
Spotify NRBARZ:
https://open.spotify.com/artist/6LDmYzjNGQ09siQyy11Mov
The post NRBARZ: LIFE and STORY BEHIND THE CREATIVE appeared first on Zex PR Wire.
Information contained on this page is provided by an independent third-party content provider. Binary News Network and this Site make no warranties or representations in connection therewith. If you are affiliated with this page and would like it removed please contact [email protected]