Gamers can play NFT games on the blockchain and earn Pika Token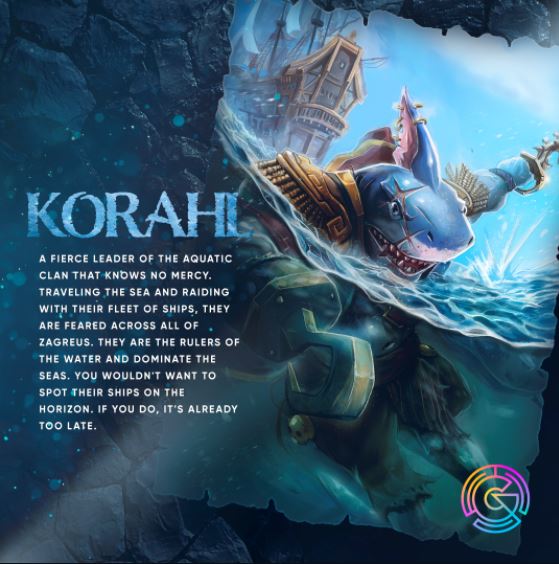 Zug, Switzerland, 12 Dec 2021, ZEXPRWIRE, GameFi AG is developing a line of NFT games that can earn players cryptocurrency, including Cyber Rogues, Korahl and an upcoming online trading card game (TCG). These games run on 3 tokens – Pika, Thunder and Rai – and allow players to earn these tokens as they play. GameFi AG aims to be the hub for blockchain gaming NFTs and the go-to platform for both buyers and sellers.
Although the world is learning more about the crypto space, only 14% of Americans actually own crypto. This low rate of adoption indicates that people are still hesitant to invest money into the crypto industry. On the other hand, the gaming industry is booming – in fact, there are 2.81 billion gamers in a $189.3 billion market. Pika Crypto has combined gaming and cryptocurrency to make the cryptocurrency space more welcoming for newcomers.
"We're aiming to create an exciting gaming environment that gamers have a say in, one where artists feel appreciated for their work," says Pika Crypto CEO Michael Rein. "We only ask artists for a 2% fee and pay them royalties so that we can turn this ecosystem into a welcoming niche space for artists to publish their art and gaming NFTs."
Pika Crypto – an ERC-20 project – is the heart of GameFi AG's projects. Pika Crypto is a combination of cutting-edge tokenomics, digital asset management and real-world gaming. Pika is the first coin in the ecosystem and was designed with a deflationary model to ensure its value increases over time, thus building wealth for token holders. More specifically, 33% of the Pika Crypto collected as transaction fees goes into liquidity pools in Uniswap.
The KRAFT marketplace is a gamified platform where artists can mint and sell both art and gaming NFTs. The Pika Crypto team then chooses specific gaming NFTs to be featured in their upcoming online trading card game (TCG). Users can also complete NFT puzzles to win gifts or take part in a treasure hunt by using clues to find NFTs and earn special prizes.
The most unique aspect of the Pika Crypto ecosystem is the three-tiered token model that allows users to evolve one token into another. Each of the three tokens – Pika, Thunder and Rai – have different uses in the games. Additionally, once users collect a certain amount of Thunder or Rai coins, they can list their NFTs with Thunder and Rai as payment options.
Pika Crypto has brought together a collection of exclusive artists who are dedicated to bringing breathtaking art aboard the KRAFT marketplace. Wildner has already partnered with Disney, Motley Crue, Kiss and others, and is looking forward to working with all kinds of artists with different styles. By default, artists earn 10% royalties for Pika, 5% for Thunder and 2% for Rai.
By gamifying crypto, Pika Crypto has created an enjoyable way for new investors to enter the DeFi space and grow their wealth. With their NFT marketplace, reward-based gaming system and evolution-based staking, Pika Crypto is adding immense value to the DeFi community.
About Pika Crypto
Pika Crypto is an ERC-20 project based on an NFT gaming platform that helps users to earn cryptocurrency as they play games on the blockchain. Players are rewarded for winning in either Pika, Thunder and Rai coins, and each coin has a different purpose in the Pika Crypto games. With the first three-tiered token system of its kind, Pika Crypto allows players to evolve one token into another.
Media Contact –
Website: https://www.pikacrypto.com
Name: Richard Guevara
Email: [email protected]
The post Pika Crypto Launches Play-to-Earn Games on the Blockchain appeared first on Zex PR Wire.
Information contained on this page is provided by an independent third-party content provider. Binary News Network and this Site make no warranties or representations in connection therewith. If you are affiliated with this page and would like it removed please contact [email protected]