William Wang is a crypto millionaire that serves as a Blockchain and real estate developer. He is the founder of an exclusive blockchain company known as Meta World and the Bicaro Holding Co. Ltd Thailand owner.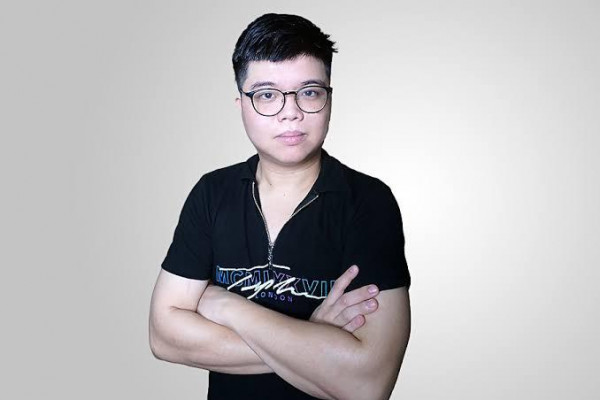 Singapore, 12th Oct 2022, King NewsWire – William Wang has established himself as a blockchain and real estate developer. He is a crypto millionaire creating a buzz in the digital space through his newly developed blockchain company, Meta World. The goal of Meta World is to transform society and make the metaverse. A group of people with solid track records have promised to provide the globe with the best utilities. With the help of blockchain technology, Meta World aims to improve the real world.
The company of William Wang works with clients only once they have passed their rigorous screening processes for both their offline and online businesses. The project is in line with the firm's strong partnership attitude. The Meta World team has communicated to its customer that it will only accept a company that provides genuine value and resolve real concerns. The crew does not want to be involved in any way, not even in the initial planning stages of the project.
In addition, William Wang facilitates his clients with all main crypto features through his Blockchain Company:
– SMART CONTRACT DEVELOPMENT:
Meta factory has the capability of designing smart contracts of any complexity due to its strong team of blockchain developers. William Wang focuses on automation and using his resources and capabilities. He aids his clients in achieving their goals by designing smart contracts that suit their needs.
– TOKEN CREATION:
Meta World is here to create the user's token and help them launch it. It assists its clients in developing their tokens or NFTs.
– TOKEN LAUNCH:
Be it a Fair Launch or an Initial Coin Offering, William Wang, with his Meta World Company, is here to support his users in launching their tokens. Meta World covers all tracks: whitepaper creation, website building, token creation, and marketing. He not only helps people launch tokens; he also helps in driving the adoption of the user's imagined tokens.
– PROJECT CONCEPTUALISATION AND WHITEPAPER WRITING:
A vital whitepaper backs every good project. A strong whitepaper with well-defined utilities and well-thought tokenomics gives credibility to a project and ensures that the community of investors feels safe to invest in it. It encourages the adoption of the concept. Meta Factory is here to facilitate people in the writing of their whitepaper to help drive the acceptance and adoption of people's projects. Users need to imagine the idea, and Meta World will conceptualize it.
In addition, Meta Factory aims to bridge the metaverse and the real world. William Wang leverages blockchain technology to bring value to society. Meta Factory conceptualizes and concretizes the fantasies and dreams of its users.
William Development Group has extensive knowledge and experience in helping multiple enterprises with funding through Initial Coin Offerings. In William Development Group, they don't just provide a service, but a Partnership. Meta Factory provides services such as:
Initial Coin Offering Service,
Technical Developments,
Mart Contract Developments,
Legal Advice and more.
For further information about Meta Factory, please visit the official website: https://ideafactory.sg/.
About William Wang
William Wang is the Chief Adviser & CEO of William Development Group. He graduated from the National University of Singapore and has extensive knowledge and experience in helping multiple enterprises with funding through Initial Coin Offerings. Additionally, he consults with various companies across different industries. William Wang offers his expertise in the following areas:
Marketing Consulting
Business Consulting
Strategic Planning
Leadership Development
Previously William Wang was in the financial industry, servicing offshore banking clients around Asia. He started a real estate development project in Thailand DMK avenue with local partners. More information about DMK Avenue, a shopping mall near the airport, can be obtained here: https://www.facebook.com/DMKAvenue/.
Furthermore, William Wang is a shareholder of Bicaro holding company limited Thailand, which functions as a real estate development company based in Thailand. William Wang has made it a licensed medical marijuana plantation company that grows medically used marijuana for medical uses only.
Intending users and potential crypto enthusiasts must visit the following links for further information:
LinkedIn | Instagram | Facebook | DMKAvenue | IdeaFactory | Meta World  
Media Contact
Organization: Meta World
Contact Person: William Wang
Email: [email protected]
Website: https://williamdevelopment.com/
Country: Singapore
The post William Wang emerges as the leading blockchain and real estate developer in the digital space. appeared first on King Newswire.
Information contained on this page is provided by an independent third-party content provider. Binary News Network and this site make no warranties or representations in connection therewith. If you are affiliated with this page and would like it removed please contact [email protected]